Ca l'Enric began life in 1882 as an inn for travellers and a small shop for supplying farmers in the area. In 1965, with the arrival of Desideri's wife Dolors, the "platillos" appeared, followed shortly afterwards by the casseroles and the weekend grill. The old inn had by this time become a fully-fledged restaurant, which is where the story of Ca l'Enric begins. Currently Desideri and Dolors's children continue to evolve this traditional cuisine, discovering the essence of the area's flavours.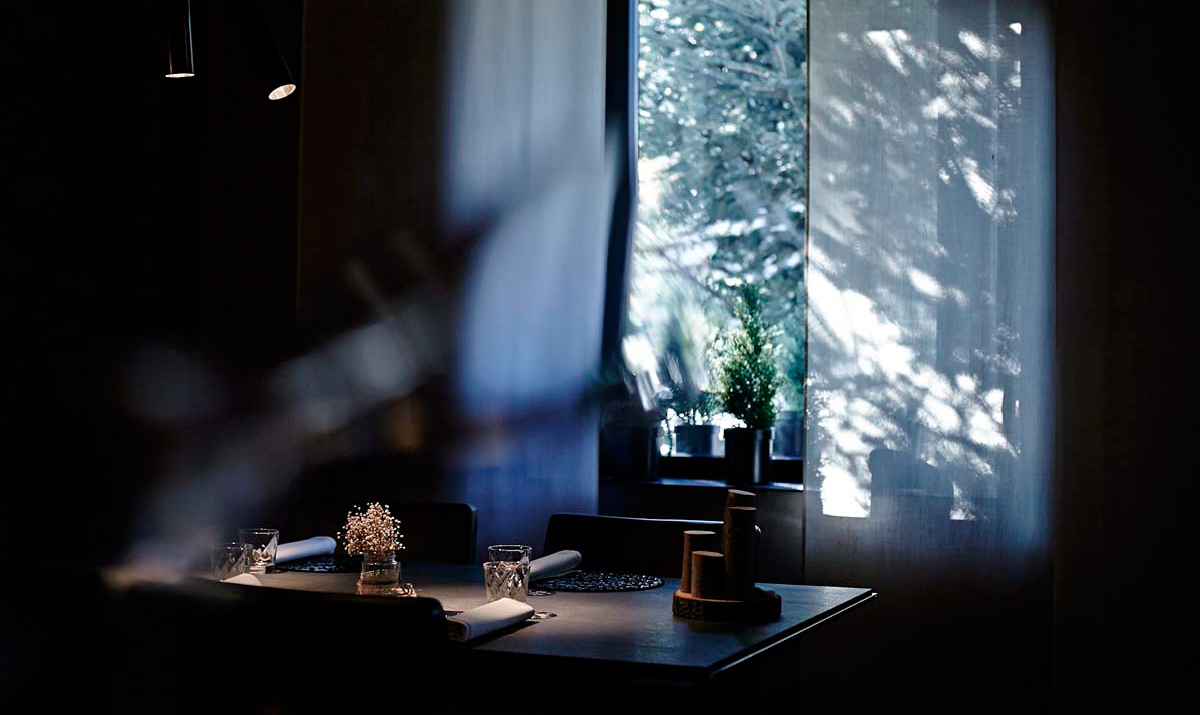 THEN AND NOW
---
An inn dating back to 1882, whose interior design
is contemporary, cosy and quiet; the ideal setting for sampling
a contemporary interpretation of the cuisine of yore.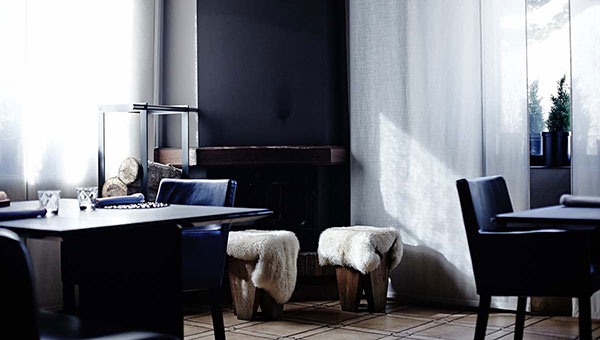 A RUGGED TERRAIN
---
La Vall de Bianya is a rugged, cold isolated and sparsely-populated
region, and this isolation has contributed to the preservation of this
area of natural interest with its great biological wealth.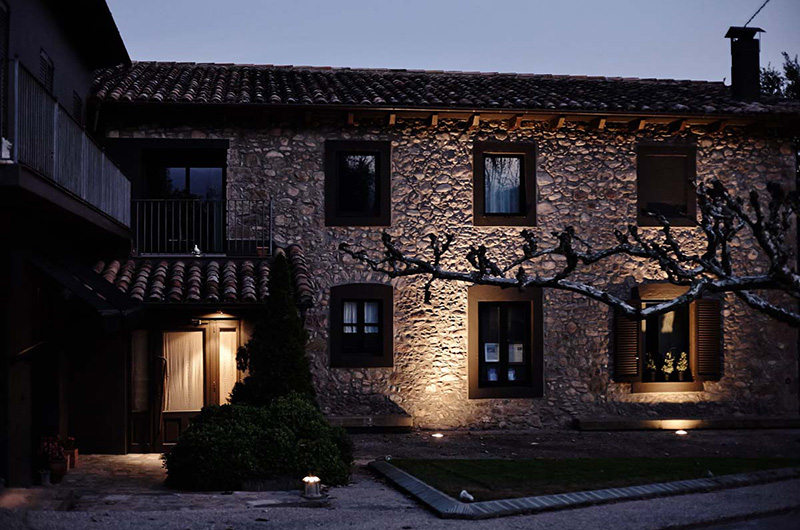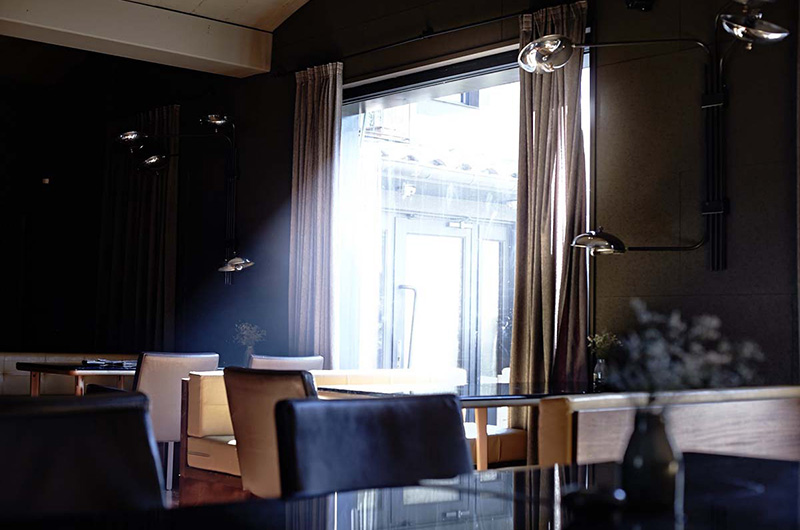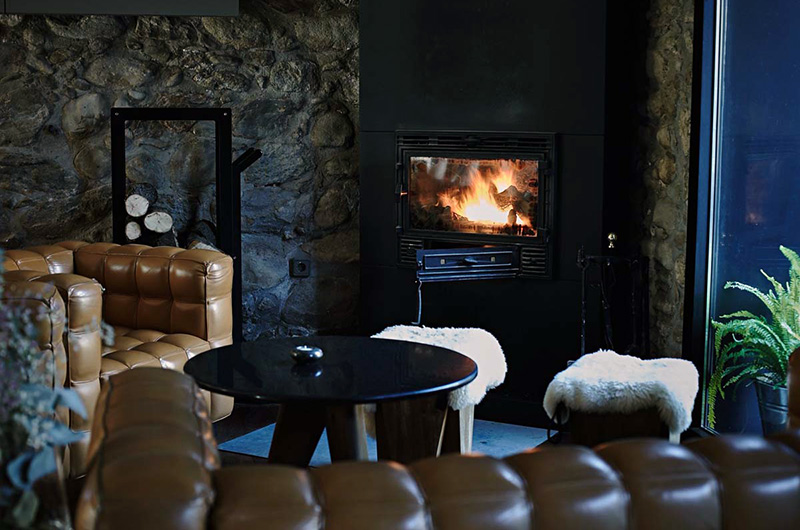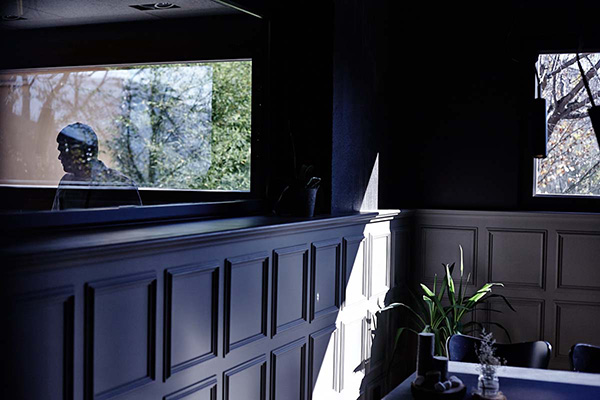 A HOUSE WITH A HISTORY
---
Stepping into Ca l'Enric, we enter via the old grocery shop, which
also became a barbershop where Desideri would take advantage
of the Sundays to give the local farmers a haircut.
THE CUISINE
---
We offer an interpretation of the traditional Catalan cuisine, with seasonal produce and ingredients from the immediate surroundings, the forests of La Vall de Bianya. We select the best products, and recreate the flavours of the traditional cuisine with a touch of avant-garde.
THE MENU
STARTERS
Oak Undergrowth
40-day aged rib-eye steak tartare, salad leaves, herbs, mushrooms and flowers
42.00€
—
The Vegetable Garden
Lettuce filled with escabeche of turtledove and oyster béchamel sauce
35.00€
—
Foil-baked porcini
Served with its consommé, hazelnuts and apple
32.00€
—
Potato omelette
With cloud egg, chantarelle mushrooms, potato and onion
32.00€
FISH
Longline hake
With sea anemone, mountain nettle and cauliflower purée
36.00€
—
Cod
With minted bean stew and mangetout
38.00€
MEATS
Wild pigeon
Grilled breast and thigh, carrot cooked in wine and carrot purée with cumin
40.00€
—
Kid
Loin with porcini and duxelle stuffed fritter with caviar
48.00€
—
Milk-fed veal tenderloin
Piquillo pepper tartare and aged butter parmentier
40.00€
DESSERTS
Summer flowers
Roll filled with blackberry, figs and lemon verbena ice cream
15.00€
—
Interred beetroot
Beetroot ice cream, mousse, crumble and chocolate rock
15.00€
—
Peach
Peach confit with lavender, toffee, and sheep's milk ice cream and a praline log
15.00€
Bread serving 5€
+10% IVA
THE CELLAR
---
Without knowing it, the house's old water cistern had the optimum conditions of
temperature and humidity to become an excellent wine cellar. Nowadays it houses
a selection of the best domestic and international wines.